WELCOME TO
HIGH PERFORMANCE ALLOYS
Our employees make space exploration possible.
We manufacture and distribute
Nitronic, Cobalt, and Nickel alloys
A Small Company with Big Potential
Here at High Performance Alloys (HPA), we are far more than a stocking distributor or broker. With our state-of-the-art capabilities and expertise with metallurgist staff, we offer a diverse range of forging techniques and value-added services to meet your specific requirements. At HPA, we pride ourselves on our continual and unwavering commitment to finding solutions for our customers, even in situations where we may not be able to provide an immediate quote.
Reduce your lead times with our open die forging that enables us to create custom shapes, larger sizes, and lengths beyond the industry standard 8-12' RL such as a 30' bar project. With our GFM (rotary forge) cold work operations, we push the boundaries of typical mechanical properties that deliver robust materials that meet the most demanding requirements.
At HPA, quality is ingrained in every step of our process, and our dedicated personnel are committed to ensuring that our high-performing alloys are delivered in a timely manner, securely packaged, and ready to exceed your expectations. Experience the difference of forging excellence and exceptional quality with HPA.
Your small quantity specialist
High Performance Alloys (HPA) specializes in small quantities. HPA offers global distribution and production of bar, wire, sheet, plate, forgings, fasteners, and more. Whether it's one piece or thousands, we will ensure that your material is provided per your order's requirements. With a goal of zero damage during transit, all our shipments are packaged to arrive safely and securely at your location. Small is HUGE to us; every customer counts and each order counts.
Nickel, Cobalt, and Nitronic® alloys distribution
High Performance Alloys stocks commercially pure Nickel grades 200 & 201, Cobalt based alloys such as Stellite® and L605, as well as Hastelloy®, Inconel®, Monel®, and Nitronic®. We also provide Nickel alloys 600 & 601, 625, 400 & R405, and K500. Whether you're looking for an upgrade from stainless steel type 304 to N50 or 718 aged to AMS 5663, HP Alloys has options for your high performing needs. Some of the services we offer include boring bar parts, open die Lake Erie Forge Press conversion, and high strength cold forged alloys commonly stocked in alloys N60, N50, and C-276. Please, browse through the alloys we offer and check out our forging capabilities and other value added services.
Pioneering cold work
HPA is pioneering cold working materials from high strength C-276 to N60 and N50 Corrosion Resistant Steel (CRES). With a strong focus in the aerospace industry, we excel in delivering materials that can perform at their absolute best. What sets us apart is our unmatched expertise in producing cold worked bars across a wide range of sizes.
Our unparalleled distinction lies in our innovative gyrating rotary forging processes, which go beyond the ordinary to enhance hardness and mechanicals to extraordinary levels through grain structure. By leveraging our well-established processes, we consistently provide high strength materials that meet your precise engineering requirements. Countless clients have chosen HPA for their research and development needs, becoming repeat customers due to our exceptional cold working capabilities.
When it comes to strengthening materials, our rotary forge cold working process offers a clear mechanical advantage over conventional methods like heat treatments, precipitation hardening, and draw bench operations. Moreover, our draw bench techniques further augment our forging capabilities, granting us a diverse array of methods to offer high strength solutions tailored to your specific needs.
Digitally secure
At High Performance Alloys, we take digital security seriously. We have implemented the necessary controls, policies, and procedures to meet the intent of security requirements set forth by Cybersecurity Maturity Model Certification (CMMC) Level 1 and prescribed in the FAR 52.204-21: Basic Safeguarding of Covered Contractor Information Systems clause. For more information, please view our Letter of Attestation.
Looking to buy?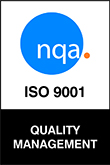 HPA eStore
Have questions or need a quote?
Try out our Web Chat feature!
Concerned about food safety?
Read the FDA statement concerning the use of stainless steels as food contact surfaces of equipment.
INDUSTRIES SERVED

From samples to mill quantities, and everything in between. As a producer as well as a distributor of special metals, we at High Performance Alloys can help solve your corrosion, temperature and wear problems. How can we help you today?